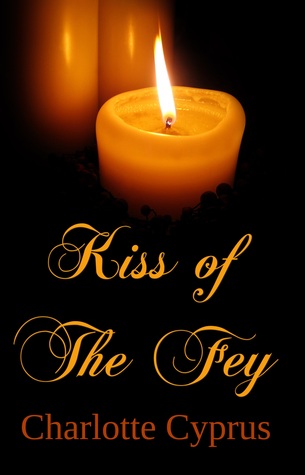 Review:
I found this a light, exciting and enjoyable read. It's been awhile since I've read a fairy-tale style story and Kiss of the Fey reminded me why I liked them so much. When I read the first couple of chapters, I was worried it was going to be a bit run-of-the-mill (the business of the enchanted sleep and
being saved by a kiss) but luckily the standard fairy-tale tropes was just a setup to get the necessary basics out the way and for the real story to begin. The first act mostly deals with Johara gathering her strength and her wits to deal with the bizarre situation of being married to a king with the title 'the Horrid'. At first she intends to be the docile wife just so she can survive, but it quickly becomes apparent she's much too strong willed for that. I liked Johara and was easily able to sympathise with her as she reacted fearfully at first, then took matters into her own hands.
I also liked the romance. Simple, yet affective. Not being a big reader of romance, I was very pleased when the plot didn't stop there, and introduced a few juicy subplots for me to sink my teeth into, all of which came together at the end in a very neat finale. The was a war-torn border, a kingdom to rebuild, a few friends in need of dire help, and, of course, the fey herself.
Giving this one a thumbs up 🙂
Kiss of the Fey
Charlotte Cyprus
Adult
Fairy Tale Romance
267 pages
According to the blurb on the back:
King Xenos has a heart cold as ice from a childhood curse, so how is it that he is the only one who could save Princess Johara?
Johara thinks there must be a mistake when Xenos takes her north to be his queen, but the rest of her life must be spent living in a gloomy castle with a cold husband.
However, things might not all be as they appear. Xenos's passion is nothing close to cold, and Johara knows there is more to his curse than he's telling her. Will Johara turn to ice when pressured with the cold, or will Xenos set her heart aflame?