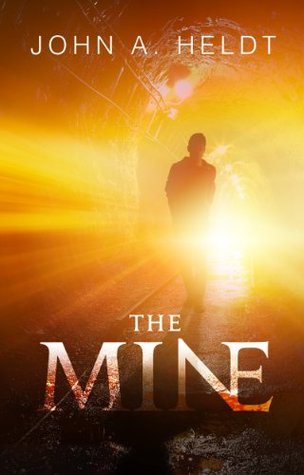 Review:
The Mine is a romp. A riot. A romantic adventure. One of those proper intriguing and fun reads. Going back so far in time to a country on the brink of war is scary for all sorts of reasons, but there is so much hope in this book too. You know how you enjoy something so much you start to overanalyse it a bit? Yeah, that happened to me with this book.
OVERANALYSIS: Joel Smith is a little bit too perfect at everything he puts his hand to. While I liked his reliability to always get the best out of his situation (save for a realistically rocky start), I did find it difficult to believe he had such an extensive knowledge of sports trivia. Having said that, I never liked sports myself and I've never been able to rattle off remembered numbers, but since I know people who can I suppose it's not that impossible. Maybe I just didn't find him that relatable? Likeable though, even when he was being a bit of a prick the heroine put him in his place (and who doesn't love a good bit of banter?).
If you liked any of the Back to the Future movies, I reckon you'll like this book. Recommended for people who like their times a-changing.
Northwest Passage #1
Book Length: 287 pages
Time Travel Romance/Adventure (Adult Fiction)
According to the Blurb:
In May 2000, Joel Smith is a cocky, adventurous young man who sees the world as his playground. But when the college senior, days from graduation, enters an abandoned Montana mine, he discovers the price of reckless curiosity. He emerges in May 1941 with a cell phone he can't use, money he can't spend, and little but his wits to guide his way. Stuck in the age of swing dancing and a peacetime draft, Joel begins a new life as the nation drifts toward war. With the help of his 21-year-old trailblazing grandmother and her friends, he finds his place in a world he knew only from movies and books. But when an opportunity comes to return to the present, Joel must decide whether to leave his new love in the past or choose a course that will alter their lives forever. THE MINE follows a humbled man through a critical time in history as he adjusts to new surroundings and wrestles with the knowledge of things to come.