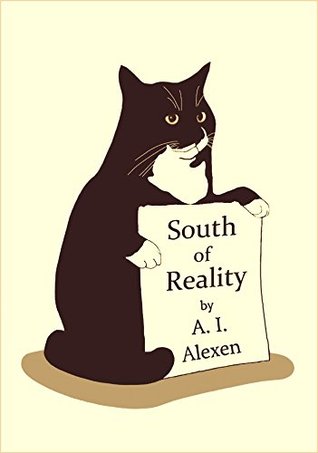 Review:
I really like reading books and stories that have animals as the protagonists, and as Animal Farm showed us, 'animals' does not equal 'for kids'. Having said that, South of Reality can easily be enjoyed by kids, but at the same time I found a lot of fun in it too.
The story is written at about upper middle/high-school level and up (enough to challenge the younger folk while ensuring the adults aren't patronised). Set on a family farm, the animal dynamics are thrown when a charming tomcat arrives with nefarious purposes. The tale is woven in a pleasantly cosy fashion with a curious mystery to start and a heart-warming banding together of the animal kingdom to finish, and I love it when I realise the reference a book cover is making!
This is a great holiday read (and I conveniently read it over the Easter weekend!) that I can recommend to anyone wondering what our fuzzy friends get up to when we're not looking…
I received this book in exchange for an honest review.
Like my review? Like it on Goodreads too!
South of Reality, by A I Alexen
Book Length: 145 pages
Animal Adventure (Young and Young-at-heart Fiction)
According to the Blurb:
A cat burglar, two upstanding dogs, & a malicious rooster join forces on a mission of mercy!
When guard dogs Arky and Peyson investigate a mysterious and shady new feline arrival, they could never have foreseen what lay ahead – midnight chases in the forest, employment among humans, deals with a malicious rooster, and much more, bringing them closer and closer to breaking the all-important animal code!